From Santa Barbara to Costa Rica… Local Family Brightens Homes and Lives
Tubular George Co. is known throughout Santa Barbara for their Premier Chimney Service and for brightening well over 35,000 homes with SOLATUBE® Skylights. The company also helps clients cool their homes on those hot summer days by installing a Whole House Fan system. They can even upgrade your fireplace by installing an energy efficient, clean, environmentally-friendly Gas Insert.
This family-owned, local business is the brainchild of George and Katrina Murdoch. It all began with George, a Dos Pueblos High School students in the '70's, cutting and selling firewood with his brother. George loved the warmth and glow of home fires and realized the importance of fireplace safety. He started The Clean Sweep Company, with the slogan "Keeping you Safe'n Warm Since 1980." In 1993, George discovered SOLATUBE® Skylights. Using the sun to light homes naturally, seemed like such a brilliant idea - pun intended!
SOLATUBE originated in Australia and had just moved its manufacturing and headquarters to San Diego, CA. George became one of their very first US dealers and has personally brightened more rooms than anyone else in the US! The Tubular George Company has expanded its product line to include Solar Attic fans and Whole House fans to help make customers' homes comfortable and healthier in an energy efficient way. Tubular George Co. is dedicated to environmental protection and works to keep Santa Barbara's air clean by upgrading fireplaces with clean and efficient Gas Inserts, in partnership with the Santa Barbara County Air Pollution District.
In case you're wondering… the nickname "Tubular George" came from the fact that George cleans chimney "Tubes", installs "Tube" skylights and most importantly, loves to ride "Tubes" when he surfs. He imparted both his work ethic and love of surfing to his sons and daughters... which brings us to…. COSTA RICA!
The family fell in love with the wild beauty and great surf beaches of this tropical Central American paradise. As a result, they expanded their business activities to include a property development venture in this beautiful country. George and his family have built four very exclusive vacation rental homes, near Costa Rica's best surfing beaches. It's a perfect setup for the "Pura Vida" ("Pure Life") vacation of your life!
The Murdoch's have shared these tropical getaway properties with hundreds of friends and client families. The homes are an ideal venue for wedding parties and yoga retreats. Their son, Daniel and his wife Chloe now live full-time in Costa Rica and offer full concierge services for their guests - catering, private chef, surf lessons, transportation, massage, tours and more, for a truly relaxing "Pura Vida" vacation.
You're invited to learn more about the rental homes and guests services by visiting PuraVidaCasas.com.
George's easy going temperament and expert skills have made him a favorite of thousands of people in Santa Barbara, and now, Costa Rica. He and Katrina love to be involved in church and community. They like sharing the "Pura Vida" lifestyle of Costa Rica with others. The entire family enjoys brightening others' lives in more ways than one. They are proud of their daughters who do wonderful things too. Sophie does humanitarian work as a nurse, Chloe is an amazing health and lifestyle coach and Claire, the youngest is studying to become a Doula, or midwife.
Along with their geographic expansion, new products from SOLATUBE International were added to help make their customers' homes more comfortable and healthy and also more energy efficient.
Brightest Wishes and Sweep's Luck!
About Solatube International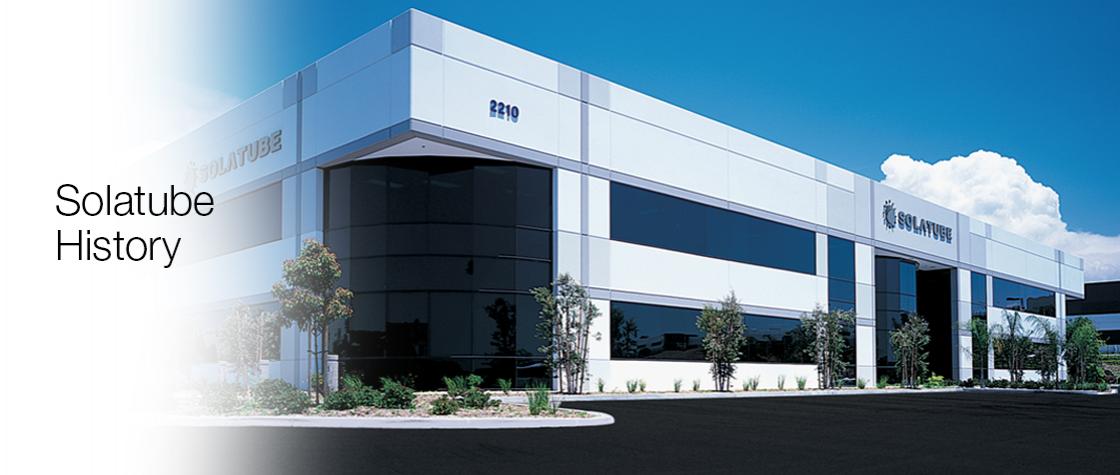 SOLATUBE INTERNATIONAL: LEADER IN GREEN DESIGN
Best Seller from Australia... now MADE IN USA: 
Solatube skylights originated in the 80s at a scientific research center in the Australian desert. Because of the intense heat, facilities had to be built underground.  Scientists became depressed and large skylights were put in to alleviate natural light deprivation.  However, they also let in heat, thus defeating the purpose.   Engineers set out to invent a device that would harvest daylight without transferring heat and created the first SOLATUBE in 1991.  In their first year, SOLATUBE Skylights quickly became the best-selling skylight in Australia.
Join over 35,000 of your neighbors in saving energy, naturally!
Let us brighten your day!